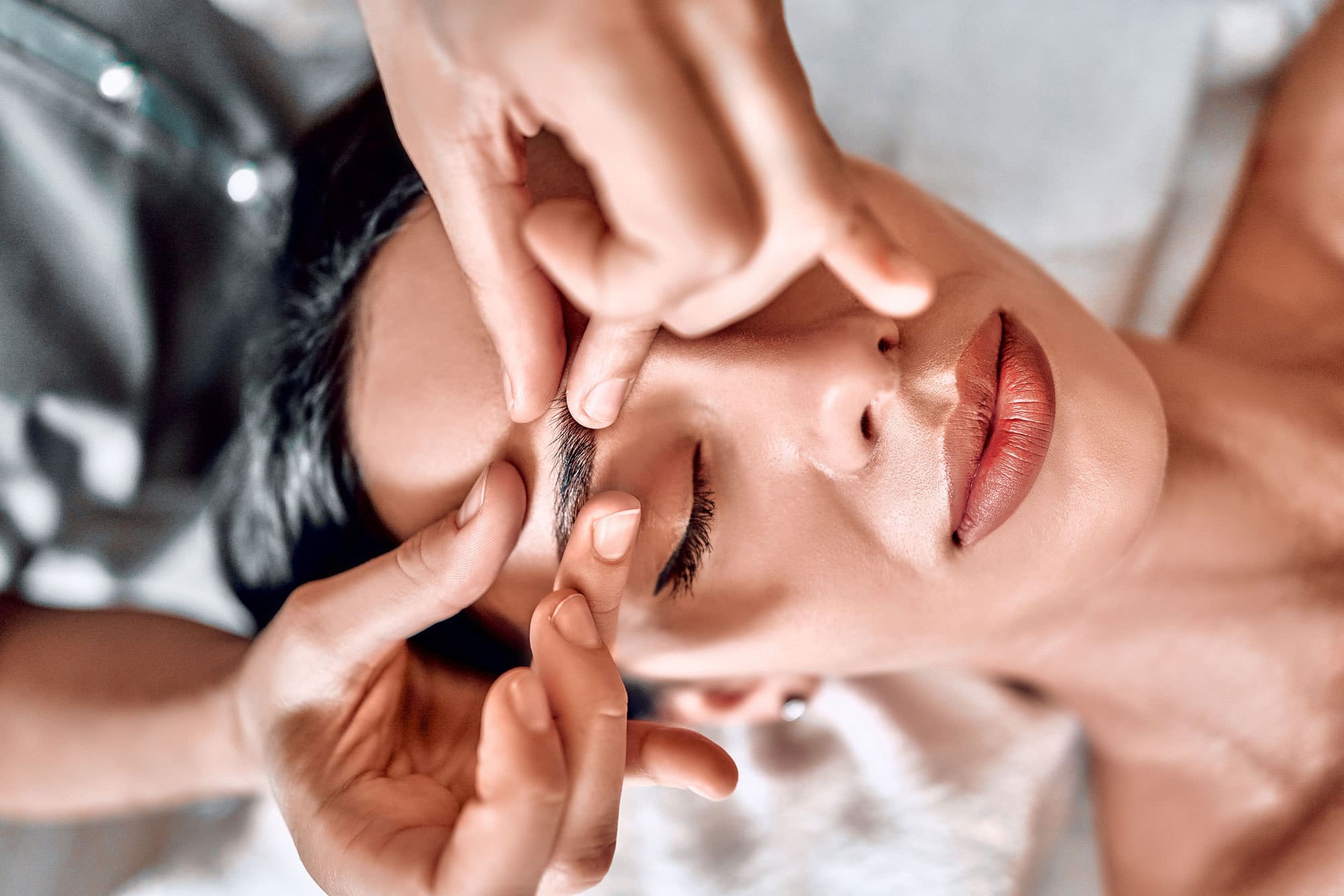 Holistic Facial Techniques
Get Trained in Holistic Facial Techniques
As a licensed Esthetician, you know firsthand the demand for natural and holistic techniques for providing quality skincare services. A holistic facial is a non-invasive cosmetic treatment that uses various massage techniques using tools and all-natural skincare products to help the skin fight internal and external factors that cause damage. However, holistic facial treatments are more than just applying organic products, but rather incorporating various techniques to help your clients maximize their skincare goals.
At Atelier we offer advanced training for three types of holistic facial techniques: Facial Manual Sculpting & Toning, Facial Cupping and Cold Copper Spoon Therapy. These treatments will compliment your menu of services offered as add-on treatments to help enhance your client's results.
See below for more details.
Interested in an Advanced Course?
Facial Manual Sculpting & Toning Techniques
A Natural Alternative to Injectables
Manual Sculpting, Contouring & Toning is a sophisticated enhancement with an immediate visible result that is comparable to injectables and fillers. This technique uses manual manipulation, massage, and breath work to help detoxify skin by removing cellular waste, reducing inflammation, and increasing oxygenation by nourishment, toning, lifting, and creating a contouring face to highlight the natural facial structure. This service can be repeated as often as desired and is recommended for all types of skin – mature, young, thin skin, problematic or sensitive skin.
What You Will Learn
Attendees will receive both theory and hands-on practice on how to apply this technique to the decollate and neck, full facial sculpting advance movement, split massage and sculpting, eyelid and brow lift, and lip rejuvenation.
Facial Cupping Therapy
Naturally Boost Collagen for Optimal Results
Facial Cupping is a powerful non-invasive holistic treatment that enhances natural features by increasing blood circulation creating new microchannels therefore forcing the skin to produce collagen. Resulting in tighter and brighter skin complexes. With this method you can target fine lines, decrease inflammation, diminish scars, pores appear to be smaller, brighten dark under eye, eyelid lifting, lip plumping and enhancing natural lip color.
What You Will Learn
Understand the different therapies involved in this treatment – why to use them and how they act together.
Hands-on practical training using manual silicone cupping and demonstrate machine glass cup vacuum under from our experienced instructors.
Learn additional benefits and uses for facial cupping including, TMJD, eczema, dermatitis, headaches, migraines, sinus pressure, acne, and rosacea.
Cold Copper Spoon Facial & Scraping Techniques
Scraping the Surface of Holistic Skincare
Spoon facial massage is a technique in which a cold copper spoon is used to massage the face using a scrapping motion. The combination of the cold temperature and motion promotes body fluid circulation which helps to normalize cellular metabolic processes, reducing inflammation by contracting muscles and vessels in the face and neck. Toxins are then released from your deep cellular tissues, balancing the skin's oil production.
The benefits of spoon facials are treating droopy eye lids, puffy eyes, short vertical eye length, periorbital hollowing, jowling, loss of fullness in cheeks and prominent nasolabial folds. This is because it promotes body fluid circulation which helps to normalize cellular metabolic processes and release toxins from your deep cellular tissues, balancing oil production.
What You Will Learn
Scraping techniques to nourish and detoxify the skin.
Release tension, facial knots, clearing blockages, creating space and movement to boost structures and stimulate underlying skin.
How to breakdown stagnant fat deposits obtaining a slimmer look (eyelids, jowls, and lower face).
Eligibility and Requirements
(Applicable to all three advanced training courses.)
Participants must possess an esthetician license or other professional licensing, including Cosmetologists (or equivalent professional governing body designation), Licensed Registered Nurse (RN), Licensed Practicing Nurse (LPN), Physicians' Assistant (PA), Physician, or Massage Therapist. Exceptions may be made for graduate students in the above fields or students in their last quarter of study.
HOlistic facial Technique Workshops