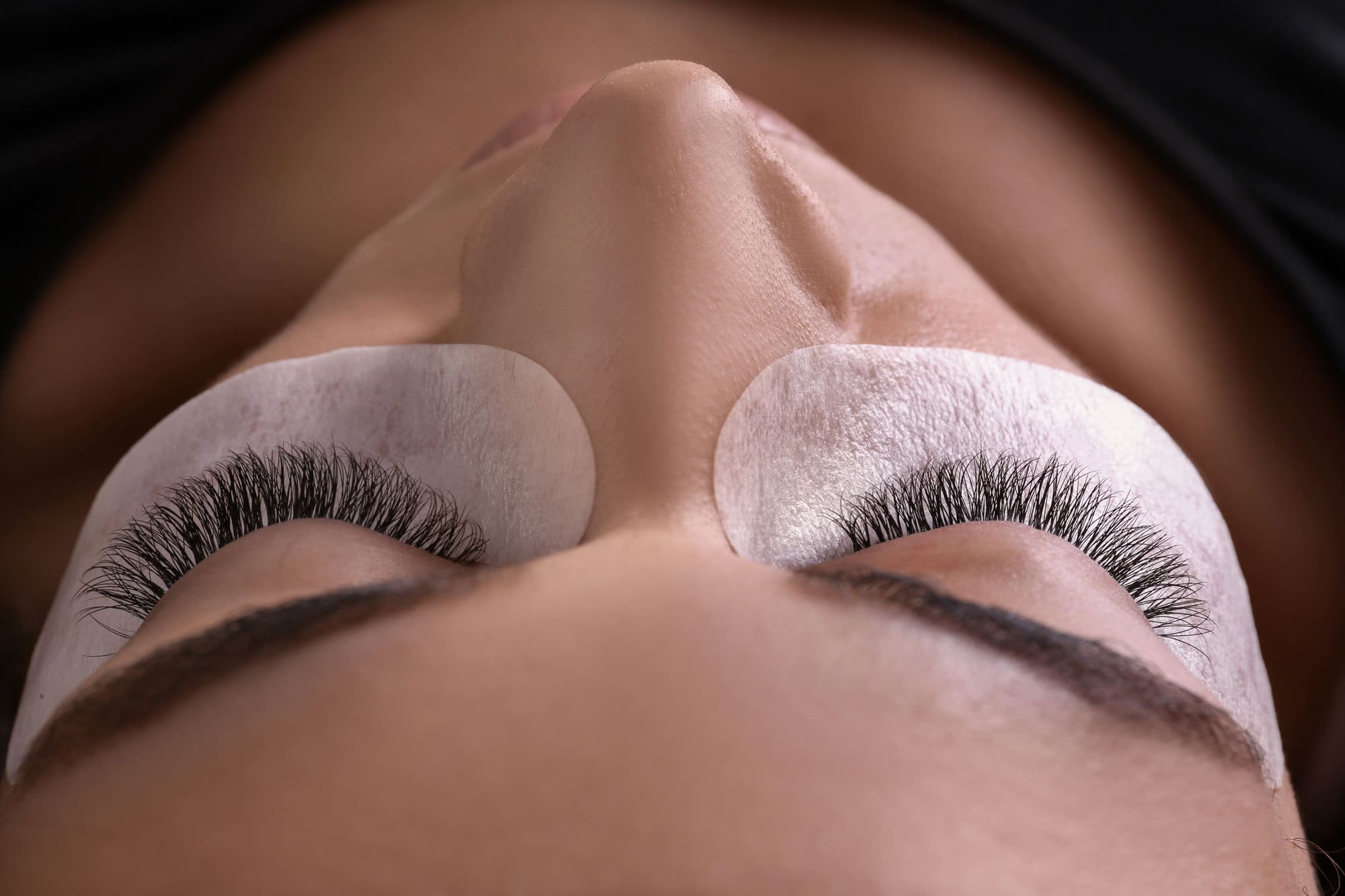 Become a Trained Eyelash Extension Specialist
Eyelash extensions are semi-permanent fibers that are attached to your natural eyelashes in order to make your lash fringe look longer, fuller, and darker. Individual lash extensions are applied to each of your natural eyelashes (one extension per natural eyelash) using a semi-permanent glue.
The material varies can vary from synthetic, mink, faux mink, or silk fibers. Eyelash extensions have a variety of lengths, curl patterns, and tints so clients can customize their look.
The JB Eyelash Extension course hosted at Atelier Esthetique Institute focuses on teaching three different techniques. Basic, Hybrid, and Volume using our faux mink lashes using JB LASHES. With these techniques you will be able to apply fan lashes, multiple lashes to one isolated lash, create dramatic looks, and create customized sets.
Upon successful completion of this this workshop, attendees will receive a Master Eyelash Extensions training certificate.
Interested in a Workshop?
What You Will Learn
This class has been designed for students who are interested in learning the art of individual eyelash extensions application. Students will learn basic and advance application technique, safety, and client care. Students will receive the opportunity to practice applying individual eyelash extensions on a mannequin head, and on a live model (provided by the student), under the supervision of a Master Level Trainer. You are required to bring 1 model per day.
This course will also cover the following topics:
Overview of Individual Eyelash Extensions
Products to Use for Application
Performing a Proper Client Consultation
Cleansing, Priming and Readying the Client
Application Process, Adhesive Selection
Lash Selection Based on Client Natural Lashes and Desired Look
Trouble Shooting
Removal Process of Lash Individual Eyelash Extensions
After Care and Product Knowledge
Marketing Tips & Tools
Certification Process
What You Will in You Training Kit
All workshop participants will receive a training kit that is included in the price of the workshop. The kit includes supplies to service 150+ clients in addition to JB LASHES client profile cards and merchandizing materials.
Eligibility and Requirements
Participants must possess an esthetician license or other professional licensing, including Cosmetologists (or equivalent professional governing body designation), Licensed Registered Nurse (RN), Licensed Practicing Nurse (LPN), Physicians' Assistant (PA), Physician, or Massage Therapist. Exceptions may be made for graduate students in the above fields or students in their last quarter of study.
Disclaimer
Atelier Esthetique Institute of Esthetics hosts a variety of workshops conducted by industry professionals designed to enhance the participant's knowledge and skill in the field. These workshops are not affiliated with Atelier Esthetique Institute of Esthetics and are therefore not licensed by the State Education Department of New York or accredited by NACCAS.
2 Days JB Eyelash Extensions Workshop
Next Class: MAY 20-21, 2023; 9am-6pm