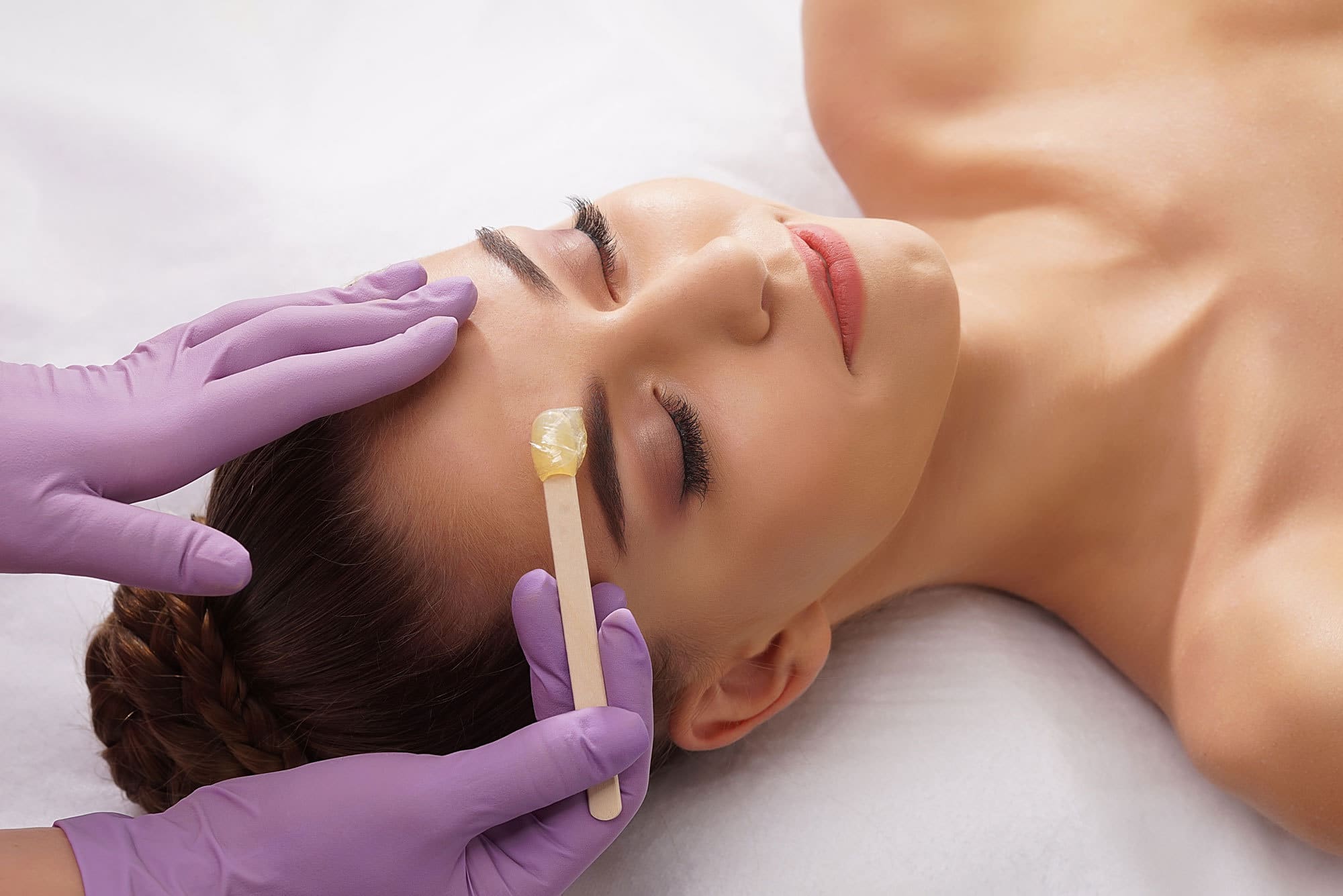 Train to become a NY Licensed Waxing Specialist
Are you passionate about skincare and beauty enhancing treatments? Do want to help others look their best through safe and professional treatments? Then pursuing training for your waxing/hair removal license may be right for you!
Our 75-Hour NY Waxing licensing course is divided into 50% theory and lecture and 50% practical skill where students will learn and practice their skills in well-equipped classrooms and labs that simulate the salon/spa environment. During this course, students will learn various hair removal techniques, safety regulations, skin types and conditions, and sanitation and disinfection methods. Students will use Cirepil soft and hard wax from Paris, France.
This course is great for students who are interested in entering the esthetics industry who may not be ready or have the time to dedicate toward becoming a licensed esthetician.
(Graduates of the Waxing/Superfluous Hair Removal course may have their transcript reviewed for future credit of hours toward the Esthetics course or Master Esthetics Course.)
Interested in becoming a Licensed Waxing Specialist?
What does a Waxing Specialist do?
Primarily, waxing specialists, or wax technicians, perform hair removal services and waxing treatments on clients. Some of the typical responsibilities for waxing specialist technicians include:
Conducting consultations with clients to discuss their waxing needs and preferences
Waxing body parts, including the face, legs, arms and back
Performing different hair removal techniques, including tweezing, threading and applying hair removal creams
Educating clients about waxing preparation and procedures
Following relevant health and safety regulations and maintaining sanitary work environments and tools
Advising clients about proper after-care practices
Waxing specialists typically find employment in spas, salons, and waxing studios.
Licensed Waxing Specialist Course
Next ClassES: SEE ABOVE
I chose Atelier Esthetique because of their rating online. A past employee of mine also attended Atelier Esthetique and graduated and is currently working at a spa. The education at this school is great. Once I complete this program I hope to further my skills in the skin care industry and land my dream job and eventually work for myself and open a business.

Jahmesh Holmes
Class of 2016

Studying esthetics almost 10 years ago was the best decision of my life! I had been practicing law for 12 years, but I was very unhappy. So, I kept my job and started the part-time evening program to pursue my passion for skin care. I am currently in my 8th year of business as the owner of a top laser center in Midtown Manhattan.

Kim Schanzer
Class of 2009

I heard about Atelier Esthetique from a former student that went there over fifteen years ago and heard great things about it. After completing these long four months I can say that I met some incredible individuals that helped me flourish even better. I can also say that the knowledge that I obtained it something that can never be taken away. It is something that will help me grow in the esthetics industry. I not only want to make money, but I want to know that when I have a client, I can educate them thoroughly about their skin. Overall, it has been great, no experience is perfect, there are always ups and downs, but most importantly I have succeeded!

Kimberly Broomes
Class of 2017

I chose Atelier Esthetique because of their close relationship with European Wax Centers. I also liked that there was a two-week intensive New York State waxing license program. Someone I know who took this class at Atelier Esthetique and recommended it to me.

Lauren Harmon
Class of 2019

I chose Atelier Esthetique after doing a lot of research and based on the classes available. The advanced classes, once I get my license, are important to me. The teachers here are great and have a style that adds to my overall experience.

Roxanne Smart
Class of 2016

I just had to share this with you and the other students at Atelier Esthetique (and anyone considering Atelier Esthetique!). I have moved to Israel and opened a spa wellness center in Jerusalem. We are now being recognized as one of the most popular spa wellness centers in the city because of the quality of treatments and our customer service… And it all started at Atelier Esthetique.

Ruthie Kaplan
Class of 2019

Before I came to Atelier Esthétique I was interested in becoming a makeup artist and my career was pretty OK. After I attended and graduated my cosmetic career became better, everything became better! I opened a business in 2006 that is very successful, and I have expanded into a second business delivering private in-home skincare and cosmetic services.

Sequoya Brown
Class of 2012

I chose to attend Atelier Esthetique Institute of Esthetics after I saw all the great reviews and online ratings.

Tracia Walters
Class of 2016
---
†Bureau of Labor Statistics, U.S. Department of Labor, Occupational Outlook Handbook, Skincare Specialists, on the Internet at https://www.bls.gov/ooh/personal-care-and-service/skincare-specialists.htm#tab-1 (visited July, 2022). National long-term projections and salary averages may not reflect local and/or short-term economic or job conditions and do not guarantee actual growth or any particular salary. Atelier Esthetique Institute does not guarantee employment or career advancement. Atelier Esthetique Institute cannot guarantee a student's eligibility either to take any exam or become certified, registered, or licensed.