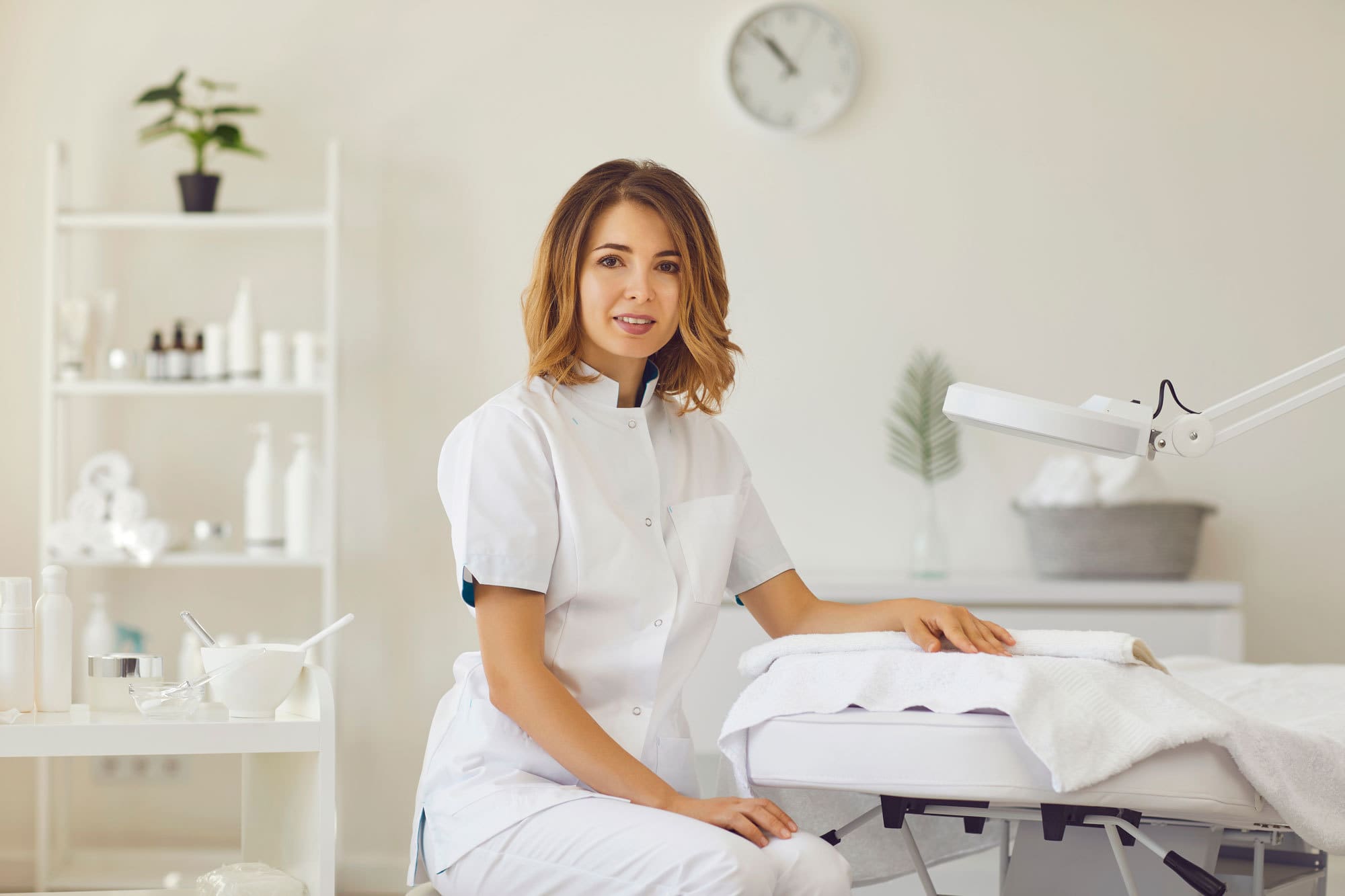 Gary Duchnowski
Chief Operating Officer/ School Director
Mr. Duchnowski has over 30 years of experience in the post-secondary education sector throughout the United States. He holds a Bachelor of Arts degree in Psychology and has an extensive background in College Admissions, Education and Campus Management. Mr. Duchnowski's mission is to educate, train and help students achieve their career goals.
Jay R. Christmas
Director of Education
Mr. Christmas has over 12 years of experience in the Beauty Industry in both retail and spa management. As a New York State licensed Esthetician and Massage Therapist, Mr. Christmas supports a structured, disciplined approach to learning and manages the school's courses to prepare students for successful careers in the skin care industry. Mr. Christmas inspires excellence in the instructional team and upholds the standards and integrity of the school's policies and procedures. Simply put, he wants the best for our students!
Regina Manning
Admission Director
Ms. Manning is a licensed esthetician, beauty blogger, and skin enthusiast. After working as a journalist for nearly 15 years, she became an Atelier Esthetique Institute of Esthetics graduate where she incorporates her love of fashion and beauty into the perfect career of introducing others to the career of esthetics. As the school's Enrollment Director, gets to know each student, and stays with from the day they enroll until they graduate and enter the professional world of beauty and esthetics.
Tessy Guerrero
Continuing Education Coordinator
Ms. Tessy is a graduate of Atelier Esthetique Institute of Esthetics. As an Esthetician, she expresses her passion for the industry by sharing her knowledge with others while eager to learn about the latest trends and processes or methods to achieve "eternal beauty". Ms. Tessy values "continued education" and helps students, graduates, and industry professionals build on their knowledge and skills by taking Advanced Courses to strengthen their "toolbox".
Irene Johnson
Finance Director
Mrs. Johnson has been with Atelier Esthetique Institute of Esthetics for over 20 years. She possesses an Associate's Degree in Accounting and Information Systems and has over 35 years of experience in accounting and financial management. As Finance Director, Mrs. Johnson maintains all student accounts as well as the school's financial records. Mrs. Johnson is happy to provide help and assistance to anyone who asks.
Kevin Torres
Financial Aid Advisor
Mr. Torres has worked in colleges for over 10 years, assisting thousands of students apply for Financial Aid as a Financial Aid Advisor and Administrator. He holds an Associate's Degree in Office Technology and Computerized Accounting. Mr. Torres is passionate about educating students on the various financial options available to pay for school and helping them achieve their education and career goals.
Jeannine Troncoso
Student Services Coordinator
Ms. Jeannine is happy to share her experience and passion of the beauty industry with our students. Ms. Jeannine possesses a BA degree in English and was the Spa Director for many years at Skin Spa New York. She is here to assist our students throughout their program and help keep them on track toward graduation. Ms. Jeannine also helps students in signing up for New York State licensure and provides job placement assistance and resources.
Licensed Instructors
Workshop Guest Instructors