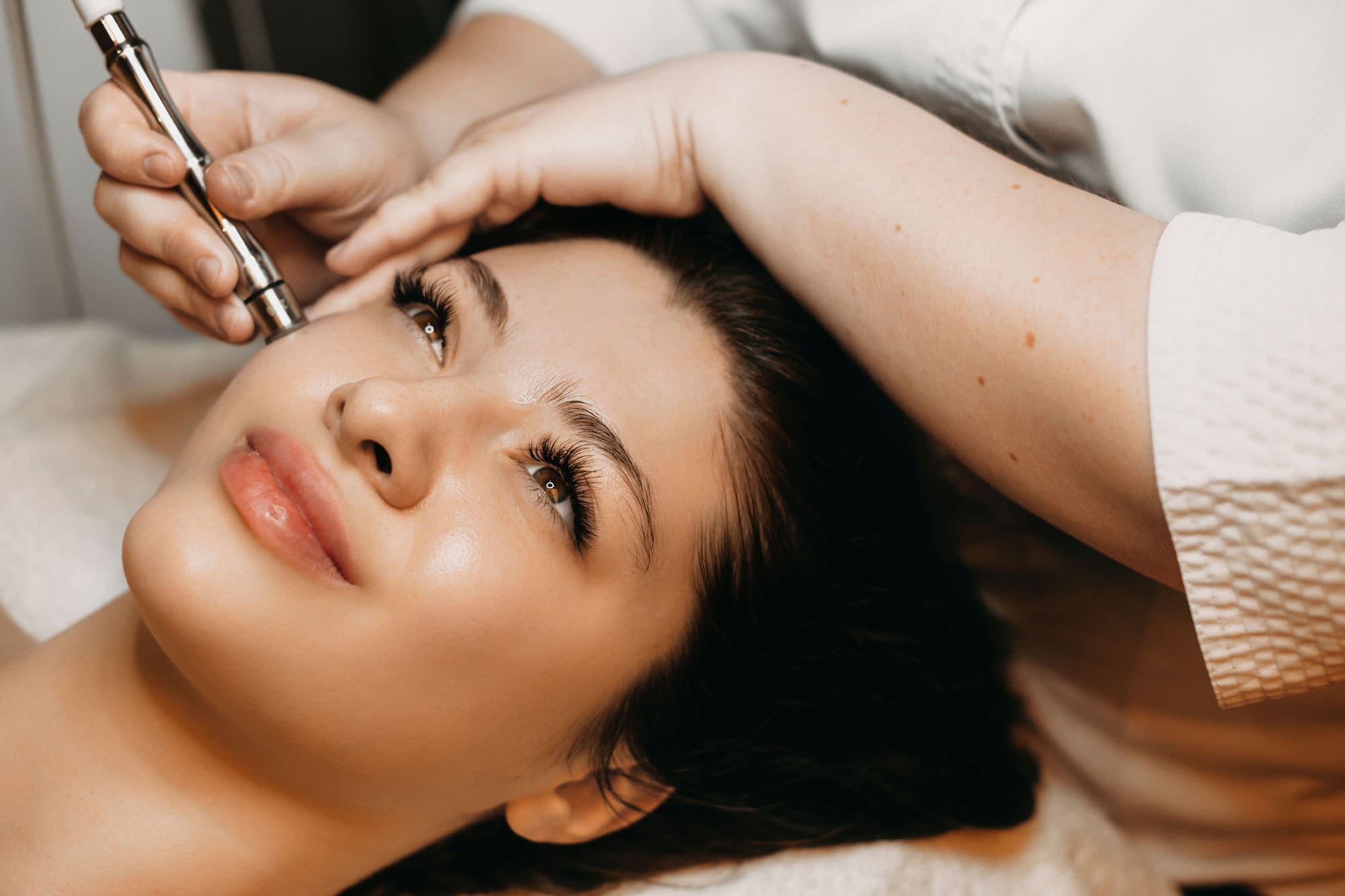 Microdermabrasion Training
Microdermabrasion is an exfoliation treatment for rejuvenating the skin without the need for surgical facelifts. The treatment removes the upper layers of damaged and dying skin cells, which tend to give skin an overall dull appearance and betray signs of sun damage. During this procedure, the top layer of the epidermis is removed. Dead skin cells are subsequently vacuumed up, revealing healthy skin. The whole procedure is quick and painless, generally taking 30-45 minutes, depending on the condition of the skin. This treatment can be used to target specific problems like dark spots on face, acne scars, and hyperpigmentation induced by pregnancy.
The recovery from this procedure is relatively quick. Recipients may notice some redness and tenderness after the procedure, but they will not need to make special plans for recovery and can typically attend social events afterwards. However, sun sensitivity will increase after microdermabrasion, which makes it important to wear a strong sunscreen.
Upon successful completion of the course, students will receive a certificate. This course is approved by the State Education Department of New York.
Interested in an Advanced Course?
What You Will Learn
Students will learn through lectures and theory and hands-on practice on live models. In this course, students will learn:
Definition and Types of Exfoliations
Introduction to Microdermabrasion
State Regulation, FDA Classifications and Safety Standards
Chemistry of Skin as it Relates to Microdermabrasion
Client Medical History, Consultation, and Skin Evaluation
Contraindications to Treatment
Pre and Post Treatment Protocol
Microdermabrasion Treatment Protocol (includes demonstration)
Post Treatment Protocol
Recommended Home Care and Client Follow-up
The benefits of learning microdermabrasion are that this is a modern and painless treatment which will help licensed estheticians attract new clientele. The procedure is also versatile and can be combined with other treatments for better results.
Eligibility and Requirements
Students must hold a New York State esthetician license or other professional licensing, including Cosmetologists (or equivalent professional governing body designation), Licensed Registered Nurse (RN), Licensed Practicing Nurse (LPN), Physicians' Assistant (PA), Physician, or Massage Therapist. Exceptions may be made for graduate students in the above fields or in their last quarter of study.
2 Days Microdermabrasion Training Course
NEXT CLASS: JUNE 10-11, 2023: 9:00am-5:00pm